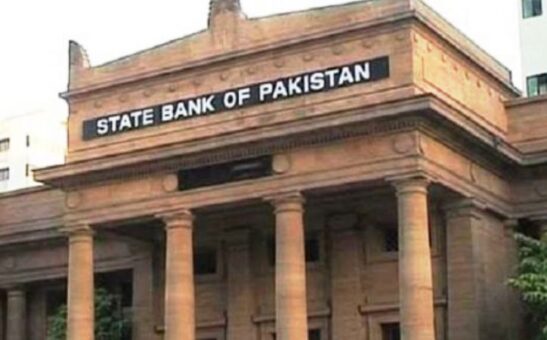 ISLAMABAD, July 5(Monitoring Report) : The employment of 11,83000 employees has been provided so far under the SBP scheme for protection of employment during the outbreak of Corona virus.
The SBP has introduced the scheme to curb the economic woes and unemployment caused by the corona virus. Under the scheme, businesses can get cheap loans to pay salaries to all types of employees and outsourced workers, including permanent, contract and salaried employees.
Under the scheme, companies that do not fire their employees between April 2020 and June 2020 can get loans at 5% interest for three months' salaries of the employees.
Institutions included in the list of active taxpayers have been given loan facility at the rate of 4%. Preference is being given in the scheme to those small businesses which spent up to Rs. 200 million on three months wages and salaries. They will be able to get the full amount of financing.
According to the data released by the SBP, as on June 26, 2,486 enterprises and companies have provided 1.3 million, 97,000 and 145 employees under this scheme. Applications were filed for a loan of more than Rs. One trillion,39 billion and 7 million rupees.
According to the statistics, the SBP approved loan applications of up to Rs. 1 trillion, 19 billion, 98 lakh from 1817 of these institutions and companies and thus secured the employment of more than 11 lakh, 83 thousand employees.